Partners in Age of Age Exhibition  – at least 20 years apart in age 
Owen Brown  and Emily Wolahan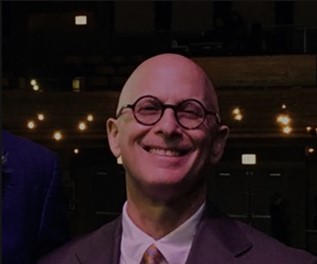 Owen Brown's works have been widely collected, he has pieces at the Fine Arts Museums of San Francisco, the Weisman Museum of  Minneapolis, the Minnesota Orchestra, and other institutions. He writes:
"At start I don't know the finish except that there is something within to build, something to say.   Painting is not speech.   We leap to story, but my subject is the story behind story, behind speech.  I keep in mind: "Attention is the beginning of devotion." and "Where danger lies, there deliverance also grows."
I was trained to paint daily, not to wait.  Yet stillness is as important as action.
On good days I am a painter.  On my best, I try to uncover and describe something new, that we can have it within our range of humanity. That should be enough.
owenbrownartist.com  @owen_artist on instagram  https://www.facebook.com/ArtistOwenBrown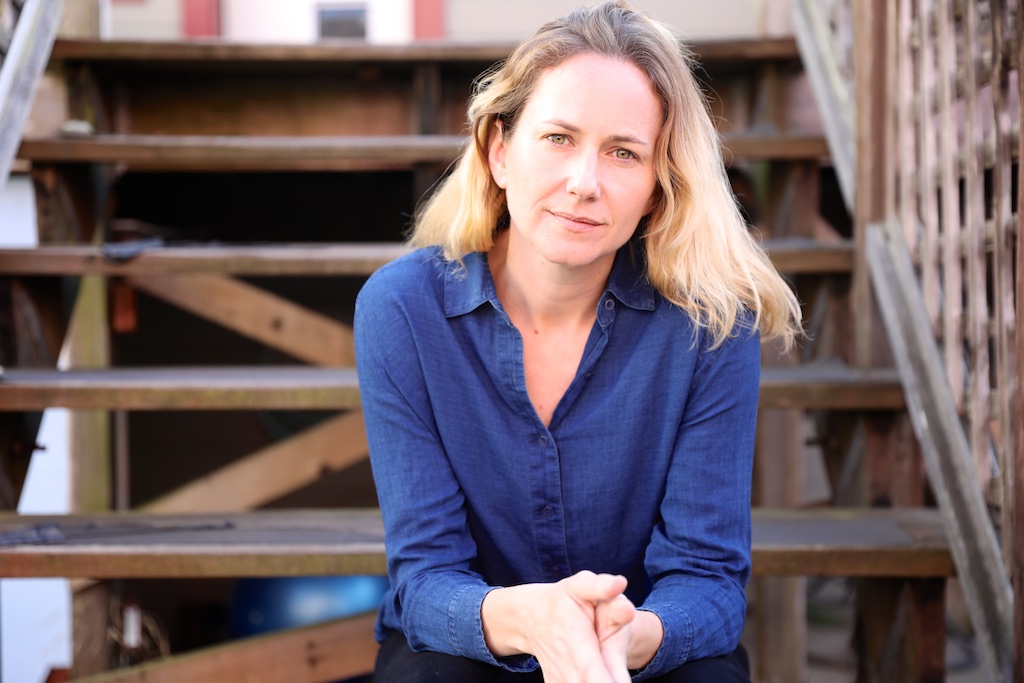 Emily Wolahan is the author of the poetry collection Hinge. Her poems have appeared in Puerto del Sol, Sixth Finch, Georgia Review, and Oversound, among other places. She holds an MFA from Columbia University and is currently pursuing a Ph.D. in Anthropology and Social Change (CIIS). She's a Poetry Editor at Tinderbox Poetry Journal and teaches online writing workshops at The Loft and other venues. See www.emilywolahan.com for more info.
---

Rebecca David and Bronwyn Waid 
Rebecca was born in rural Pennsylvania and currently resides in Southside Minneapolis. She began her formal education at Edinboro University of PA and completed a BA in Art and BS in Business Administration at Waynesburg University in Pennsylvania. She has participated in workshops with Brian Kakas, Valda Cox, Jimmy Clark, Val Cushing and most recently completed the MN NICE (MN New Institute for Ceramics Education) under the supervision of Ursula Hargens at the Northern Clay Center in Minneapolis
She is a firm supporter of the ADA, STEAM initiatives (Science Technology, Engineering, Art, Math) and the belief that ALL children deserve the opportunity to bring their creative voice forward no matter what race, culture, creed, ability or financial status.
Rebecca's ceramic work is both functional and decorative, a mixture of utilitarian wares and wall pieces. This work expresses the tension between the containment and release of emotion in dealing with societal conflict. Her return to painting in 2021 explores these same concepts; along with her love of nature in simple botanical studies.
Prior to relocating to Minneapolis in 2016 she has participated in multiple artist residency projects through what is now known as the Pittsburgh Center for Arts and Media, Teaching Artist Guild,and the PA  Arts Education Association (conference presenter). She is currently a member of Art to Change the World, NCECA (National Council on Education for the Ceramic Arts) and an active volunteer for The Art Shoppe at the Midtown Global Market.
Contact:  Rebecca David justbeckydavid@gmail.com
Artist , Minneapolis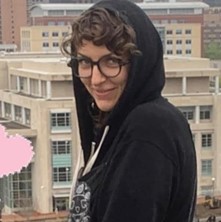 Bronwyn Waid

---
Cory Favre and Nina Robinson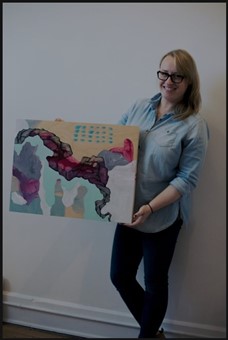 Cory Favre is a visual artist living and working in Minnesota. She has a BGS from Ball State University with focuses in Studio Art and Interior Design and is an alumni of The Women's Art Institute. Cory serves on the Board of Directors for the Women's Art Resources of Minnesota and is a member of the Northeast Minneapolis Arts Association.
Cory's primary mediums are oil and colored pencils. She is influenced by such artists as James Rosenquist, Kiki Smith,  Jenny Holzer, CJ Hendry, and Nancy Spero. Her recent work lives in the space between sarcasm and snark, humor and serious. Social issues, politics and human nature are all inspiration for her work. She is most interested in talking about issues that particularly affect women and mothers.
In 2020, Cory was awarded an Artist Initiative Grant from the Minnesota State Arts Board for her White Knuckled Project. This project will consist of 100 small paintings of items that women carry with them to make them feel safe. Each image will be sourced from real women and what they personally do to ensure their physical safety when out of the home. The final exhibition of this installation will be held at the Banfill-Locke Center for the Arts in November 2021. To learn more about this project, please visit www.coryfavre.com/whiteknuckledproject.
If you would like to see work in progress, please check out my Instagram page!  @the.beatnik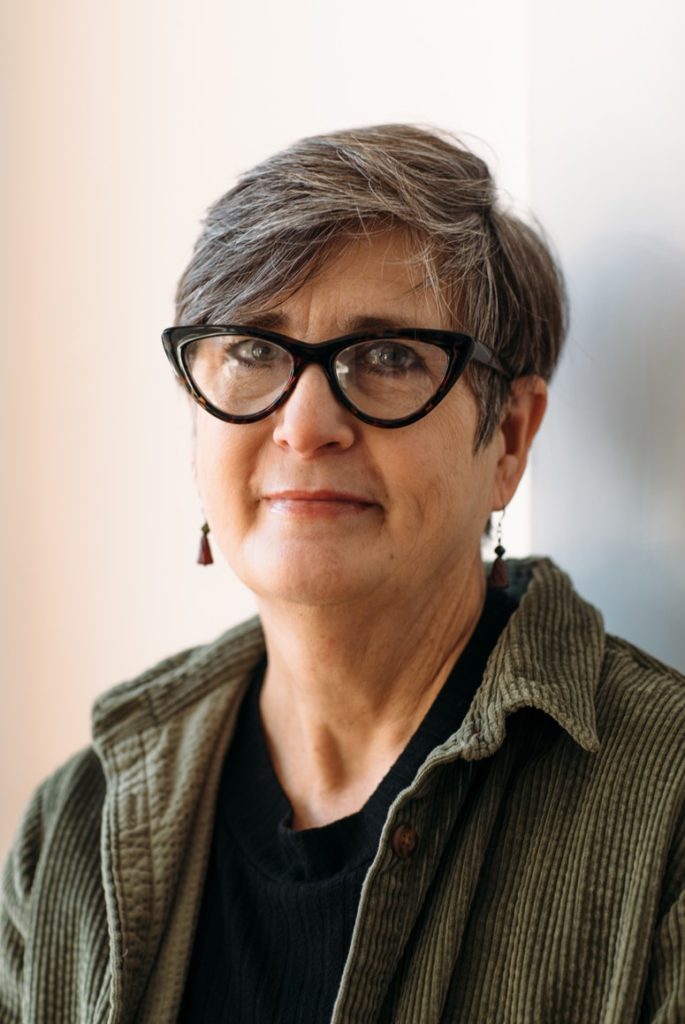 Nina Robinson  I am an emerging St. Paul based contemporary textile artist. For the last  few years I have been producing textile installations that have been  focused on sustainability and neurodiversity. The term neurodiversity was   coined to explain the differences in brain function and behavioral traits  within the human population. In 2018, my 23 year old son was diagnosed   with Autism Spectrum Disorder. ASD is a condition related to brain  development that impacts how a person perceives and socializes with  others, causing problems in social interaction and communication. The   disorder also includes repetitive patterns of behavior. My observations of   my son and his specific autistic traits, along with intensive research into
neurodiversity has fueled my current exploration into repetition, texture   and movement.   Utilizing repurposed clothing and my sewing machine, I create site specific  textile installations. The driving force behind using repurposed clothing is  my son and his repetitive behaviors. I spend hours mending his torn  clothing. The byproduct of this repairing becomes clothing that can no  longer be mended and can be recycled into my art. My artistic process  begins by deconstruction of a garment and then reassembling the pieces to create a figurative form. With my sewing machine, I then manipulate the surface of the piece with repetitive stitching that changes its texture and generates movement. The diversity of the forms highlights the individuality of people on the autism spectrum while maintaining their humanity. The site specific installations are meant to be interactive and sensory friendly. The bright colors and movement draw the viewer in and my intent is to open a dialogue about awareness and acceptance of neurodiversity. Read More:  https://www.artprize.org/nina-robinson   Contact:    Artists, Minneapolis, MN.
---
Kelly Frankenberg and Jacqueline Swanson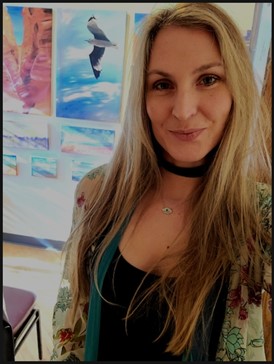 Kelly Frankenberg is an illustrator, writer, teacher, and wanderer. She has jumped into every kind of art she can find whether it's music, film, fashion, painting, sculpture, glass, woodworking, or performance. Kelly's travels across the globe are her inspiration for her photography and painting. Her abstract work comes from memory and her influential art comes from her passion for unity and inclusivity and reform in a world of vast cultural diversity. Her spiritual art comes from meditation and channeling the subconscious and source energy.
Some classes Kelly has taught include Drawing, Watercolor, Piano, Guitar, Clarinet, Critical Thinking, and other humanities and sciences. Her educational background consists of a BFA in Illustration from MCAD and a MFA in Creative Writing from the University of New Orleans with studies in Ireland, Scotland, and Italy in Poetry, Creative Non-Fiction, Screenwriting, and Visual Art.
Some local clients for books, illustrations, and murals have included Minnesota's Governor's Residence Council, Minnesota Children's Theater, and the Islamic Center of Minnesota. Some national clients for live performances, courtroom sketches, and 3D art have included the National Architecture Convention, Fox National News, Macy's, and Extreme Makeover: Home Edition.
Kelly's work has appeared in film, TV, books, newspapers, magazines, on the radio, on walls, windows, pianos, mailboxes, and electrical boxes. During the year her work is displayed in solo and group gallery shows, and is for sale at local art festivals. She is currently finishing her screenplay and feature-length film.  Kellyfrankenberg@gmail.com   Artist  Minneapolis, MN    Www.kellyfrankenberg.com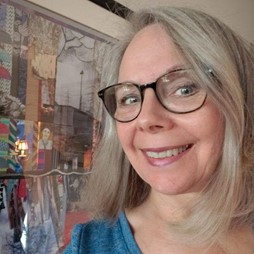 Jacqueline Swanson (Jackie)
Born in Minneapolis, Minnesota, and raised in Richfield, both her Mother and older Brother were artistic role models. In childhood, Jackie took immense pleasure fabricating art creations for hours out of rummaged materials or whatever happened to be available.
A graduate of the Minneapolis College of Art and Design (MCAD), Jackie transmuted her resourceful, imaginative ingenuity to the fashion design, printmaking, and painting disciplines. As an art student at MCAD, Jackie was struck by the Kay Nielsen illustrations from East of the Sun, West of the Moon, and painters such as de Kooning, Kandinsky, and Rauschenberg.
Her current style grew out of her hand-built "collographs" at MCAD and later, her fabric appliqué landscapes and white-on-white stitched "aerialscape" collages. Handmade art cards using machine and hand-stitching, hand-dyed papers, fibers, copper, and other embellishments, foreshadowed Jackie's present-day artwork.
In her often evolving Mixed-Media Collages, Jackie may choose a thought-provoking theme camouflaged by innovative whimsy. Unexpected bits and pieces or a found object may appear. Along with a diversity of materials and mediums, works include the striking use of hand and machine stitching lending a subtle mark and textural feel. Combining a rich palette of colors with imagination and metaphor, she creates whole worlds of depth and movement intermixing texture, image, and the element of surprise in her intricate artwork.
FOR MORE INFORMATION about ART by JacqueofHe rts:  jacqueofhearts@comcast.net
FB: Jacqueline Swanson "ART by Jacque of Hearts" | Instagram: jackie.swanson.927
---
Madalina Kelner, 25 and Layl McDill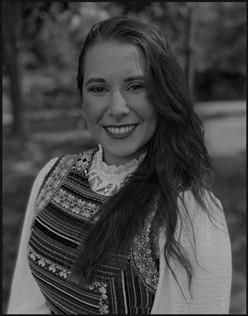 Madeline Kelner is a 2020 Graduate of the University of Minnesota Duluth, School of Fine Arts, with a BFA in Graphic Design, Studio Focus. Her passion is amplifying the voices of communities that need recognition, making their concepts tangible and accessible through Fine Art and Design. Madalina is interested in going into the field of Graphic Design and finding a way of combining it with her skills in photography and storytelling. She finds herself creating ways to help educate and start conversations about serious topics of accessibility and diversity. Access For All is a group Kelner rebranded and reawakened on campus and led for two years as president. With her creative solutions, she guided the development of a sensory friendly space in her University's Multicultural Center. After creating one successful sensory space, Madalina brought up her ideas to the UMD Kathryn A. Martin Library to consider doing the same. They were receptive and, with Madalinas guidance, they used a grant to update several study rooms. Both collaborations were recognized and inspired schools across the country to create sensory spaces for their students. Among other groups, Madalina was a passionate graphic designer and board member for the University ASL club, Hillel organization. She was also hired on to work with the Regional stormwater protection team on a seasonal project. Now that Kelner Has graduated, she continues to teach art classes at Southwest Super Summer Program for her eighth summer with Minneapolis Public Schools. In recent events, Madalina presented in Rimon's annual fundraiser, P'Chotchka. she used the opportunity to speak on a larger project coming up for her. A photographic book titled Tenderness, that communicates how invisible pain affects the human body.
(763)-360-7187                    madalina.com@gmail.com  Artist, Plymouth      FB: https://www.facebook.com/MadalinakPhotography
IG: https://www.instagram.com/madalinak_designs/     Artist, Minneapolis 
Layl McDill grew up in Gillette, Wyoming where she began creating at a very young age. Her early works were dollhouses, marionettes and even an entire "Smurf Village".  Layl received her BFA in Illustration from the Columbus College of Art Design but she found it more exciting to make sculptural work and sell it through galleries and art fairs.
Layl lives in Minneapolis and is co-owner with her husband Josh Blanc of Clay Squared to Infinity, a tile and art studio and showroom in the Northeast Minneapolis Arts District.  She has two grown daughters.   She has exhibited her work around the country since 1994 at
galleries, art centers, festivals and museums.
Polymer clay has been her medium of choice using the millefiori technique and some mixed media materials added.  The theme of wonder permeates her sculptures that are covered with endless details.  Her work can also be found in numerous books and publications.
Social media: https://www.facebook.com/layl.mcdill  http://laylmcdill.com
https://www.instagram.com/laylmcdill
Linked In https://www.linkedin.com/in/layl-mcdill    https://www.tiktok.com/@laylmcdill   Twitter: @laylm  https://twitter.com/laylm  https://www.etsy.com/shop/laylmcdill    Youtube: https://www.youtube.com/user/laylmcdill
---
Candy Kuehn and Suzanne Simmalavong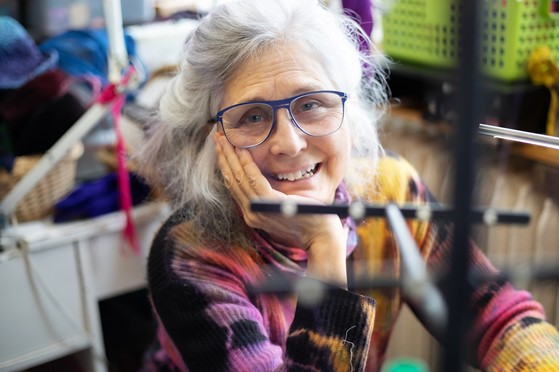 Candy Kuehn creates wearable art, digital art, and works in numerous other mediums.  She makes art pieces that are functional, with multiple uses that can change with the passage of time. Many works live both on the wall, the body, on the ceiling, on the floor and the stage. As a painter her medium ranges from IPhone Apps, fabric dyes to ceramic glazes. Her work features whatever makes a person or space, beautiful and moving. Her work has appeared at the Textile Center of Minnesota, in local productions as Projection Sets, and framed in local galleries. The Woods is her Muse.
Suzanne Simmalavong
Suzanne, of-all-trades.
A passionate Gemini (sun), Aries (moon), Gemini (rising);
I pride myself on my infinite knowledge and charisma.
I am curious and outspoken.
I learn from trial, and from error.
I've discovered my true values and beliefs.
I am able to lead with compassion and transparency.
Born and raised in Minnesnowta! I am a mixed-media artist, specializing in creative and free writing. I discovered my talent when my mother gifted me a Lisa Frank Locket Diary!!! I wrote and wrote and wrote. My Art represents who I am as a person, my personality speaks within every word I write. I am inspired by Emily Dickinson, life lessons, traditions, all cultures and communities, history, and nature. Aside from writing, I host dinners and create new recipes to share with others.
I have a deep connection with my higher self, and a trail of endless scattered papers.
I graduated from The Art Institutes International – MN, with a Bachelor of Science degree in Fashion and Retail Management. I have over 10+ years of experience in Retail Merchandising, and 3+ years in Supply Chain.
---
Brian Serrano Aka Scorpio  and   Barbara Bridges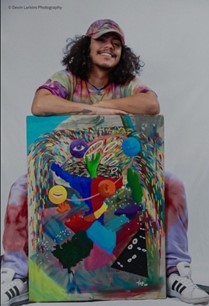 Brian Serrano Aka Scorpio.  Scorpio is an International artist, specializing in Visual art. Using multiple skills for visual design such as Photoshop, Illustrator, Procreate, painting, and sculpting. while using his work to visually attract his audience the experience is more about the story telling, creating a portal to a world that may or may not exist. Working all across the country such as Florida, California, Colorado, Minnesota, and even international in Spain.
Diving into the art world to experience the thrills of human creativity is life changing I invite you to try it    Website: ScorpioRisingArt.com     
Email: ArtScorpioRising@Gmail.com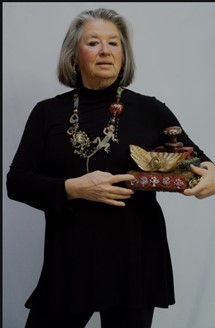 Barbara Rogers Bridges, PhD  has been an artist and a teacher/college professor for over 40 years. Her social practice sculptures have been exhibited in Maine, Miami, the Virgin Islands, Maryland, Chicago, Mexico, Spain, Canada, and throughout Minnesota.
Bridges taught K-12 art in Minnesota, Maine, and the Virgin Islands. She was voted Art Teacher of the Year twice in Minnesota.  Barbara has partnered with various Minnesota institutions such as the Minneapolis school district, the Minnesota online high school, Perpich Center for Arts Education, the Walker Art Center, the Mpls. Institute of Art, the Weisman Museum, and the Minnesota Museum of Art.  The online curriculum site and discussion group, ArtsNet Minnesota, came out of those collaborations.
Barbara has served as a professor for twenty years at the university of Minnesota and Bemidji State University and has contributed in a variety of ways. Her appointment includes teaching Foundations of Education, Human Relations and Critical and Creative Thinking and also serving as the architect of the unique DLiTE (Distributed Learning in Teacher Education)  – a hybrid online K-8 teacher licensure partnership program and the FasTrack secondary initiative designed for previously degreed candidates who wish to teach high school. These programs were the first online teacher licensure programs in the nation.  Artist    Minneapolis, Minnesota and Zihuatenjo, Mexico   Read More
---
Catherine Palmer and Marie Sipe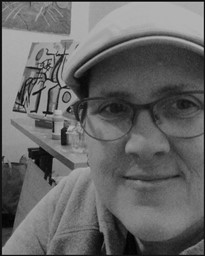 Catherine A Palmer BFA, University of Minnesota Minneapolis, MN While I have been at the business of making art for as long as I can remember, my work as a student began in earnest in 1987 when I was awarded a scholarship to the Split Rock Art program. Since then, my study has led me from the precepts of life and figurative drawing to the freedom I have found in theory and an abstract vision. In other words, you need to know the rules to break them. And in the process of doing so, catharsis is found. My starting place is color; color leads me through space to composition. My subject matter can be identified as a conversation with the world I live in, influenced by feminism, personal circumstance and the on-going attempt to create a pure art object, one that exists solely for the experience of the beholder. I have shown my work in Minneapolis since 1997 in Galleries, Community Colleges and Coffee Houses. As a result, my paintings are held in personal collections across the United States and in Norway.   Artist Minneapolis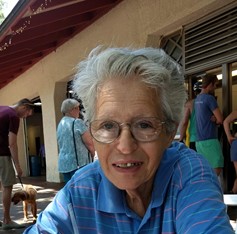 Marie A. Sipe   Born 1950, St. Paul, MN    Currently resides in Minneapolis, MN.
Marie considers herself a non-artist- Artist. Throughout her life she has held a variety of different styles of employment, ranging from working for Amport Dates Co. to driving a Yellow Taxi Cab. What she enjoyed the most was working with her life partner at their different small businesses: Repeat Performance Vintage clothing store in MPLS and their two coffee shops in Wisconsin Dells.
---
George Roberts and Nora Poole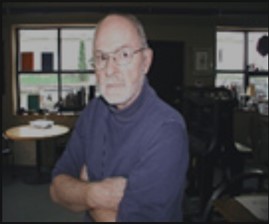 George Roberts is a letterpress printer, a poet and a gallery owner.  He has lived in the same house in North Minneapolis for fifty years and has invested in his community as a high school literature and writing teacher (North High School 1970-2001), a board member of Northpoint Health and Wellness Center (with an emphasis on art and healing) 2001-2009, and as founder, with his wife Beverly, and artistic director of Homewood Studios (1999-present).  He is one of eight studio artists in residence at Homewood Studios.  Our mission statement reads: Homewood Studios, an artists' workspace and gallery/meeting space in North Minneapolis, is designed for local artists and their neighbors in the belief the visible presence of working artists contributes to the vitality, self-image, and coherence of our community.  That  pretty much says it all.  https://www.homewoodstudios.com/ 
Artist Minneapolis, MN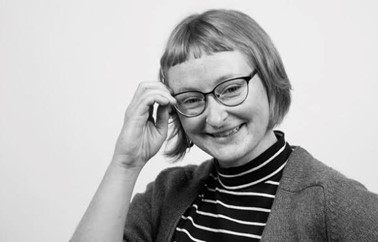 Nora Poole   Nora is a multimedia artist, writer, and accordion player based in NE Minneapolis.
---
Linda Sharpe and Rose Jean Sharpe, 103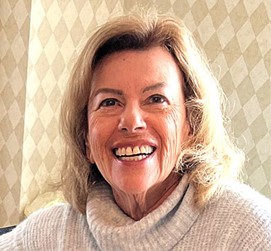 Linda Sharpe is an intuitive painter and published writer with a passion for whimsy, bold colors and expressing challenging ideas simply. She lives in Minneapolis in a cottage between two lakes and teaches the intuitive painting process and creativity.
Before Linda started painting at the age of 45, she co-owned a women's clothing manufacturing company, was co-director of a Hong Kong export agency and owned an Asian antique and accessory store in Scottsdale. Her art has been greatly influenced by her world-wide travels, her interest in politics and current events and the feminist perspective.
Linda has participated in many art shows and fairs in Minnesota, Illinois and and California.
She has been the featured  artist on the cover of Minnesota Women's Press, on cover of Edina Art Center Members' Show catalogue, in the Minneapolis/St. Paul Now Magazine and in the San Diego Artwalk February Gallery. She was also a featured postcard artist in the Woman Made Gallery Calendar (Chicago), and a featured Refrigerator Artist, in the San Diego Artwalk.
At the beginning of the Covid-19 pandemic, Linda started making collages to keep her creativity active. Making and cutting up her own doodles and old paintings, creating dimension in formerly flat art and pasting creatures and circles on top of each other, helped her cope with her isolation and boredom. Her intention was to have fun, to create freely and whimsically in the moment without a preconceived idea, meaning or purpose. This pandemic series is an expression of the continual swing of emotions, tensions and joys occurring throughout the last two years.
My mother, Rose Jean Sharpe, got my older sister and me started in art at 6 and 9 years old. Every Saturday for three years she walked us up the block to Mr. Shepherd's morning art class. On the way home, she always told us how wonderful our little paintings were. But when we asked her to help us with school art projects, she was very critical of her own drawing and insisted that she had no creative ability.
Last year, just after my mother turned 103, I decided that painting would be a fun activity for us to do on an afternoon together. Although her sight is now poor and she can't distinguish the colors, she picked up a brush. Looking down at the empty white paper, she asked me, "What do you think about when you start?"
I looked at the containers of tempura paint and said, "I choose a brush, then a color that I like and then I make a stroke on the paper. Then I rinse off my brush, choose another color and make another stroke. I have no plan for the outcome. It does not have to be good, beautiful or meaningful."
My mother thought about it and with a look of relief, started painting. I put on a Cd of one of her favorite Big Bands. She relaxed, became peaceful and focused on her work (and sometimes commented on mine) for a couple of hours.
And now eight months later, she commented that, "Painting is more like fun. It doesn't matter how it comes out." She loves our twice a week sessions, admires her paintings and is very excited about participating in her first art show.