Description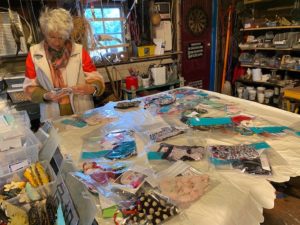 ACW Board member, Sally Gibson, has almost single handedly funded the mask project by buying dozens of masks for herself,  for gifts to others and fundraiser basket stuffers.
She also has given Barbara many ideas – including single mono print skull masks, the bling masks, camo, polka dots, beige tones  and now hand painted red lips and Superman.
Here are some of the masks she has adopted.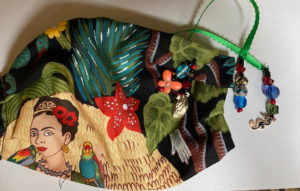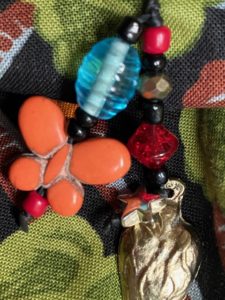 Click to enlarge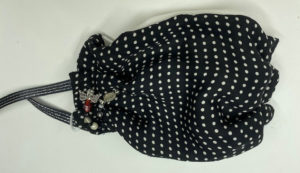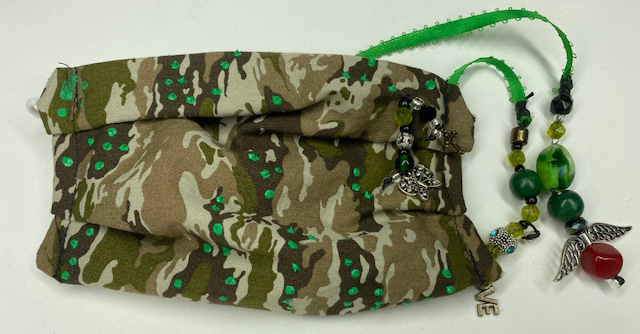 Camo Mask made for Sally's 10 year old grand daughter